Create an online store
It's easy to create an online store. Sell online, in store and on social media. Manage your products in a new way from just one location.
Sell online in a modern way
All you need to run a successful online store.
---
Open in minutes, easy to use, responsive layouts, beautiful free templates, all the amazing features available right away and much more.
Read more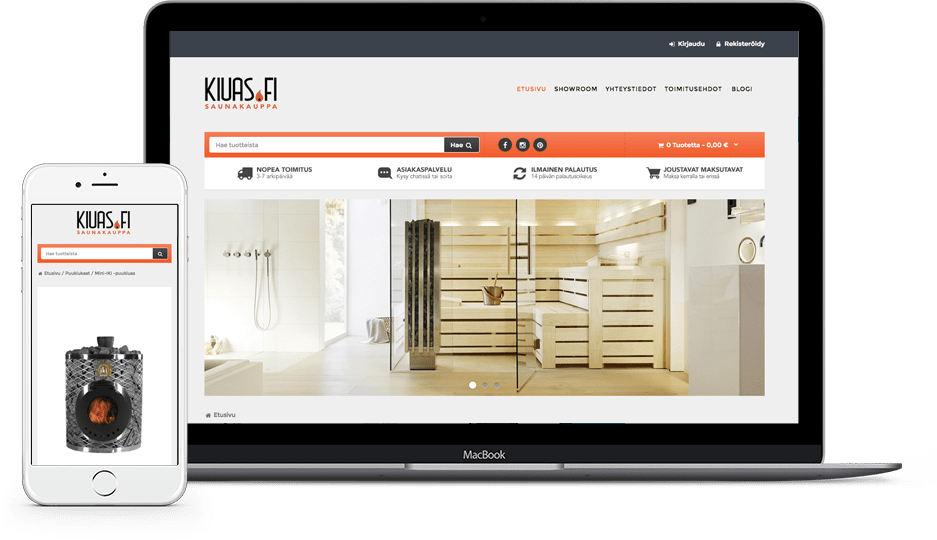 Sell with a modern POS system
A point-of-sale system that enables you to make sales anywhere
---
Sell in store, in a pop-up shop, at a fair, at the marketplace or even from your car boot. Digitalise your brick-and-mortar shop easily and inexpensively.
Read more
Manage easily
---
We have combined all the data of the merchant in just one dashboard. Manage orders, products, customers, campaigns, stocks and sales channels in a new revolutionary way.
Read more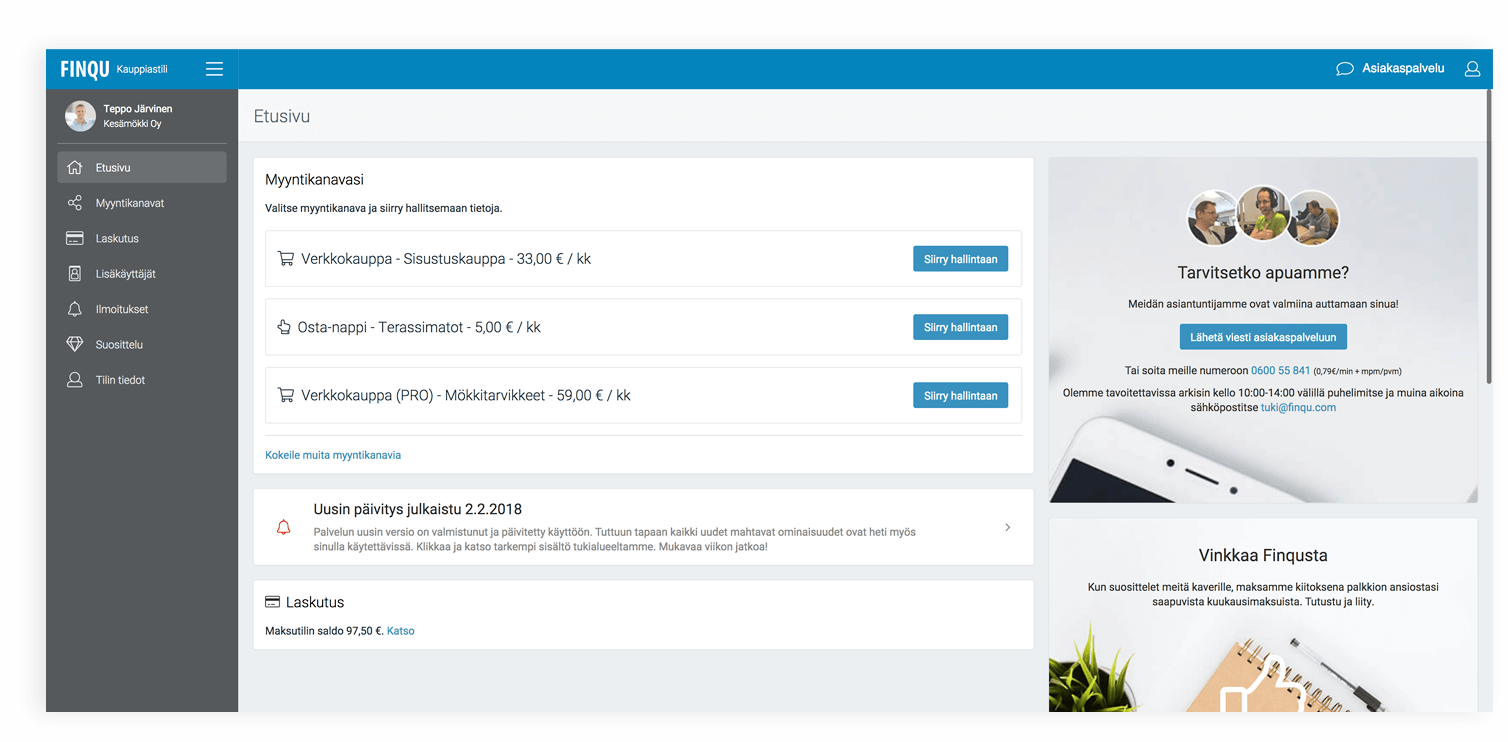 Your customers are on many different channels.
Did you know that Finqu enables you to sell anywhere?
Buy Button Transform your website, blog or email into an online store. Start selling anywhere on the Web.
Twitter Turn social media into a worldwide online store quickly and easily.
Tag Add an online store to brochures, posters, packages, digital signs or just about anywhere.
Start your free trial now
The trial is completely free of charge, with no strings attached.