Company presentation
Finqu is a pioneer in omnichannel commerce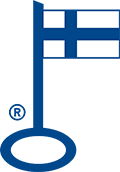 Finnish quality
Despite itss name Finqu is domestic service. We've made omnichannel sales easy. Whether you are setting up an online store or need a pos-system, you will find modern solutions from us. Finqu's easy service lets you sell wherever you need it.
All services are produced with the highest quality in Finland, with their own domestic software. Even our companys name tells about the quality, Finqu - Finnish quality.
Welcome to hundreds of satisfied merchants.
Pictures from the office
Here we take care of our merchants with a big heart.
Office:
Rääkänkatu 7 B
05810 Hyvinkää
Suomi, Finland
There is no customer service at the office address. See customer service contact information.
Partner Comments
See what our partners have thought about Finqu

Mikael Anstrin

"We have already cooperated with Finqu very successfully for several years."
"We offer advanced payment methods for merchants and customer-friendly payment methods for consumers, in cooperation with Finqu."

Marja Merentie

"In cooperation, Klarna and Finqu offer your customers a seamless purchasing experience. Simple and flexible, without complex registrations."

Petri Karjalainen

"Finqu's new approach is revolutionising the ecommerce market by freeing the merchant from the chains of contracts and increasing the customers' freedom to choose the delivery method that suits them best."
"Developed in cooperation, the service is secure and its straightforward approach has a positive effect on your conversion rate."

Maria Jokinen

"Since Svea Ekonomi is an international finance company, it was clear that we would engage in cooperation with Finqu."
"Finqu truly meets our requirements!"
Try the service for 14 days
Start a free trial
The trial is completely free of charge, with no strings attached.