Sell in any media
The physical world and the internet combined. Sell easily with tags. Customer scans a tag,
the product will be automatically added to the shopping cart and customer moves to checkout.
Easy, simple - the future.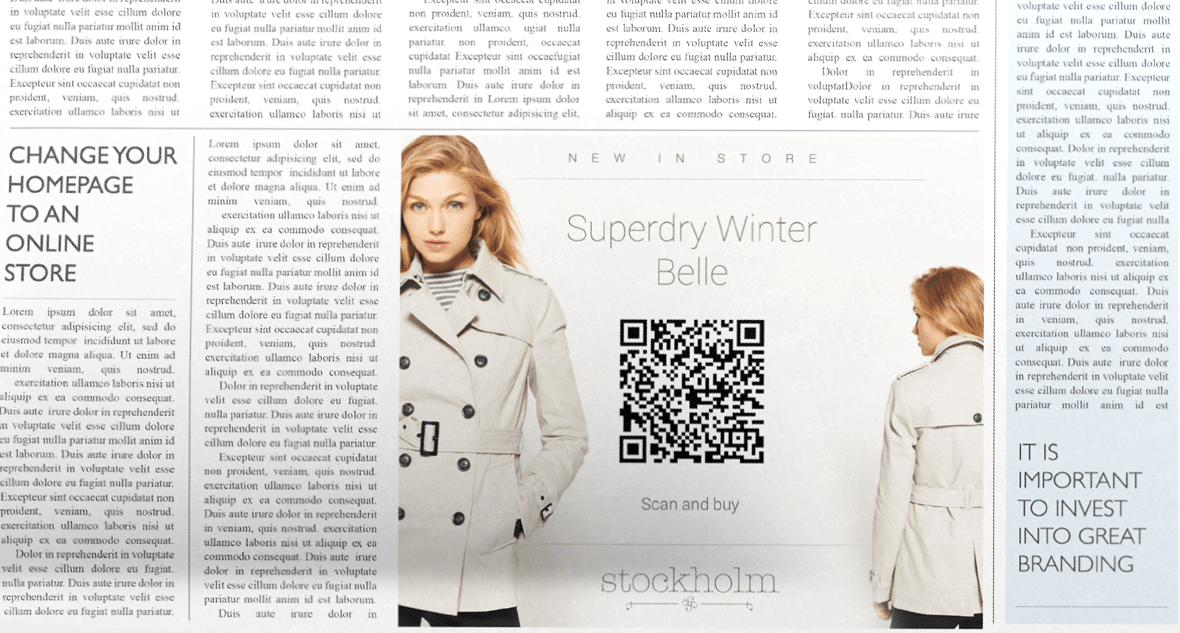 Sell anywhere. Seriously.
You decide where you sell.
You can sell anywhere easily.
For example on billboards or other public ways.
There are many ways to use Finqu Tags
you can sell your products - even on a box of juice.
All the features always available
One solution
All sales channels
Unlimited number of products
Centralized product-, order- and customer management
Real-time and centralized stocks monitoring
Discount codes and promotions
Your customers are using mobile
So do you.
Secure
Local payment and delivery methods
Search Engine Optimized
Free support