Online store easily, quickly and cheaply
Open a modern, efficient and secure online store. Make your dreams come true.
Try ecommerce
The trial is completely free of charge, with no strings attached.
Online store which is easy to use
---
Choose a versatile and easy-to-use service for your e-commerce. Open your service by filling in contact information and in a few minutes you are already ready to enter products.
The software contains all of the required features and functions that are supposed to be in the online store. For example, online payments can be easily accessed by one contract.
The online store is search engine friendly and ensures a good ranking in search results.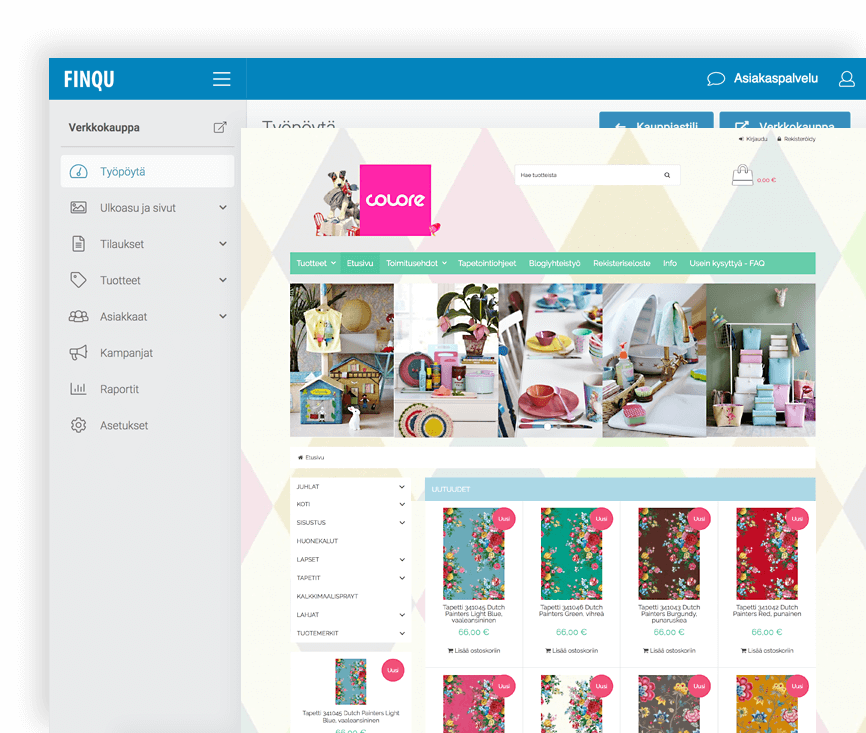 Beautiful free templates
Choose a layout easily from the free templates or create your own.
No restrictions: quick and easy modification of templates.

SSL encryption included as standard
Today, browsers warn the user if the online store does not use SSL encryption. Warning gives the online store an unreliable image and expels potential customers.

We want to guarantee our customers well selling online store and therefore we are using SSL for free. It is therefore included in the service and does not cost more. Often, there may be a cost-plus additional service from an e-commerce vendor.
Automatically adapts to mobile devices
The online-store automatically adapts to the device used by the customer. Whether your customer has a computer, tablet, or phone, he or she can make purchases as effortless as possible. Provide customers the best shopping experience possible.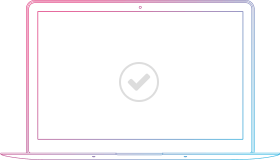 PC / Mac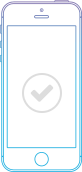 Smartphone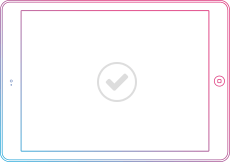 Tablet
Versatile payment methods easily
Find a wide range of easy-to-use payment methods.

You can choose from online banking, card payments, invoice and payment from many different providers. Versatile payment methods are one of the most competitive edge in online commerce. For example, with the following providers, mere contracting is enough and you are ready.
Read more
Versatile delivery methods easily
All the most used delivery methods easily by one contract

Through the Pakettikauppa-service, you can access the services of several transport companies by one agreement. You can easily print out contact cards for order management in e-commerce and make delivery exactly where your customer wants it. Customer-selectable versatile delivery methods are an important competitive edge for e-commerce.
Read more
One-page checkout to the online store
Makes buying really easy and fast
All of the online store's checkout features are conveniently on one page and makes purchasing very easy. The easier it is to buy is, the smaller percentage of customers leave their order incomplete in online store.
Featuring extensive features
All the features of the online store are immediately at your disposal, and you do not need to pay more for them later.
Create the best online store with Finqu.
Easy to use
No artificial restrictions
Guaranteed visibility
Multiple payment methods
Ready-made extensions
Developed automatically
Read more